Synopsis: Interview with ZFone and ZRTP creator Phil Zimmermann by Brenno de Winter.
---
Welcome to Blue Box: The VoIP Security Podcast Special Edition #21, a 44-minute interview between Phil Zimmermann and Brenno de Winter in August 2007.
Download the show here (MP3, 20MB) or subscribe to the RSS feed to download the show automatically.
You may also listen to this podcast right now:
---
Show Content: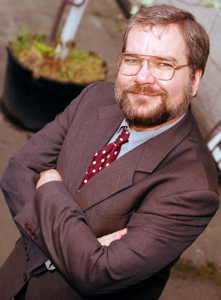 Brenno de Winter produces a Dutch podcast about information technology news called "ICT Roddels" (http://ictroddels.nl/) and back in early August he sat down with ZFone and ZRTP creator Phil Zimmermann to discuss (in English) what ZFone and ZRTP are all about. Brenno released the interview on his show and then offered it to us to run as a Blue Box show. In the 40-minute interview, Brenno and Phil spend the first 20 or so minutes talking about ZFone, ZRTP and VoIP security and then spend the remainder of the show talking about security in general, Phil's background and other topics.
While we have interviewed Phil in the past ourselves, it's been about a year since we last spoke with him and so we thought this might be an interesting update for you to hear. We thank Brenno for making the interview available to us.
I also have to say a word of thanks to long-time contributor Martyn Davies who stepped in at the last moment to provide the intro/outro to this interview. I unfortunately lost my voice after a presentation yesterday (bad news for a podcaster!) and Jonathan is currently traveling - and our goal this year is to make sure we get shows out on Wednesdays.
Comments, suggestions and feedback are welcome either as replies to this post or via e-mail to blueboxpodcast@gmail.com. Audio comments sent as attached MP3 files are definitely welcome and will be played in future shows. You may also call the listener comment line at either +1-206-350-7280 or via SIP to 'bluebox@voipuser.org' to leave a comment there.
Thank you for listening and please do let us know what you think of the show.